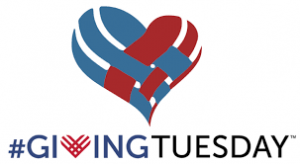 Today on #GivingTuesday, Project Pixie joins the global celebration of generosity and charity by asking for your support. DONATE NOW to help underprivileged women in our communities gain access to much needed feminine hygiene products.  
Individuals like you can directly impact and strengthen communities — with your support today, Project Pixie will:
Fill the gap of lacking basic feminine care amongst women who are homeless and/or under served by providing ongoing access to these supplies
Reinforce messaging that educates and informs the public about the health risks to women who are unable to meet basic hygiene needs
Continue the fight to eliminate the period tax against feminine hygiene products and remove the stigmas that are attached to menstruation
A donation to Project Pixie is an investment in the lives of women and in your community. GIVE BACK FOR #GIVINGTUESDAY!